SUBCONTINENT
The Elephant and the Dragon: Indo-Chinese Rivalry

When it comes to China, India needs to calibrate its response towards a more assertive one while focusing on its core interests and avoiding any overtly provocative move that boomerangs, writes Priyanka Bhardwaj.
---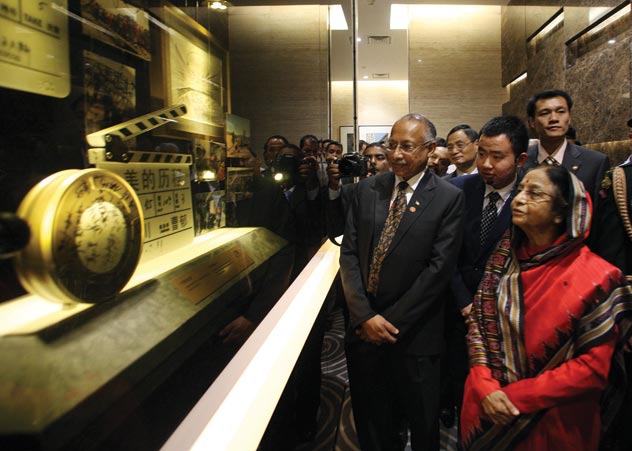 (Above): Indian President Pratibha Devisingh Patil visiting the China Pavilion, at Shanghai Expo, in Shanghai May 30. As both nations grow in economic clout and global visibility, India needs to get tough on Chinese provocative behavior and beef up its defense. [Photo: PRESS INFORMATION BUREAU]
---
The hostility between arch rivals India and Pakistan is too well known to belabor repeating, but there appears to be another looming rivalry that's beginning to cast a long shadow: The rivalry between two major players in Asia, India and China. Will the two countries go to war again? Nobody can say, but it is quite apparent that deep suspicions continue to linger, despite the thriving business relationship.

In recent events, differences between the South Asia's emerging economic giants India and China has taken on military overtones.

The latest episode is Beijing not issuing visa clearance to Indian Army's Northern Command Chief, Lieut. Gen. B.S. Jaswal that led to New Delhi canceling upcoming military exchanges between the two.

This has not been the first instance in recent times when China has riled India regarding Pakistan occupied Kashmir. India holds that PoK is an issue that concerns just India and Pakistan, bilaterally.

Much to India's chagrin, over the recent past, China has intensified its presence and engagement in PoK by helping in activities such as the construction of the Bunji Dam in Astore District, moving a unit of the People's Liberation Army along the Gilgit-Baltistan border, stationing advanced longer range CSS-5 missiles along the border and making contingency plans to shift its air force at short notice.

Such Chinese belligerence and postures has been noticeably frequent notwithstanding the fact that India made a marked shift from its policy when it accepted China's authority over Taiwan and Tibet. There have been no reciprocal Chinese gestures for India on any border disputes, either.

A spurt in Chinese assertiveness is also supported by the increasing range of sophistication in its military capabilities, rapid deployment and consolidation of reconnaissance capabilities all along the Indo-China border.

Last month China conducted a major parachute exercise in the Tibetan plateau and announced the supply of two nuclear reactors to Pakistan. Reports mention an increase in China's official defense budget — at nearly $78 billion it is an increase by 7.5 percent. There is speculation of large arms expenditures that are out of the public domain.

Indian observers also point at the feverish pace with which China is looking to expand its influence over South Asia by offering financial and other incentives to countries in need.

---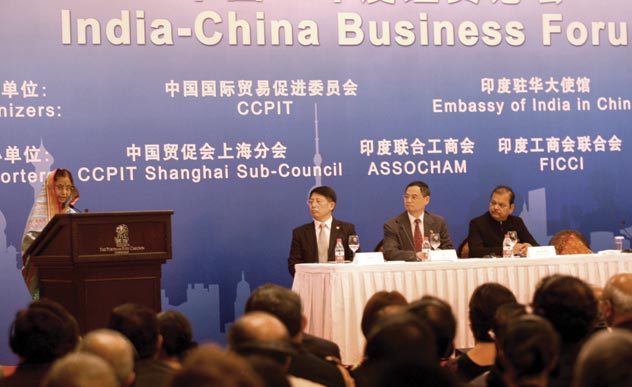 (Above): Indian President Pratibha Devisingh Patil addressing the India China Business Forum in Shanghai May 31. While business ties remain excellent, India has been irked by China's consistent support for Pakistan on Kashmir. [Photo: PRESS INFORMATION BUREAU]
---
Chinese moves aim at establishing bases (especially military and setting up naval ports) in Pakistan, Myanmar, Sri Lanka, Nepal, Bangladesh and the Indian Ocean area. This led the otherwise reticent Indian Prime Minister Manmohan Singh to remark that "China is seeking to expand its influence in the region at the expense of India."

Whether it is the United Nations Security Council, the East Asia Summit or the Shanghai Cooperation Organization, India's entry in international organizations have always been opposed vehemently by China.

It is in this context that India needs to calibrate its response towards a more assertive one while focusing on its core interests and at the same time avoiding any overtly provocative move that boomerangs. Remember, China is the more powerful neighbor.

In terms of defense preparedness, New Delhi has set out a clear blueprint of arms purchases and modernization of weaponry. The process of procurement of arms from major suppliers Israel, France, Russia, Britain and America is proceeding well.

Diplomatically, it is important for New Delhi to leverage its favorable international circumstances, especially with the U.S. determined to find an ally in India to fight global terrorism and contain Chinese influence in Asia.

U.S. President Barack Obama's upcoming visit to New Delhi in November could be well utilized to put forward India's misgivings about Chinese anti-India action.

New Delhi could draw attention to the India specific nature of Pakistan's nuclear arsenal that is being continually encouraged by China.

In times when separatist tendencies from within and without are at sway, New Delhi could extract a U.S. affirmation that the unity and territorial integrity of India were important to the U.S., especially in Kashmir.

---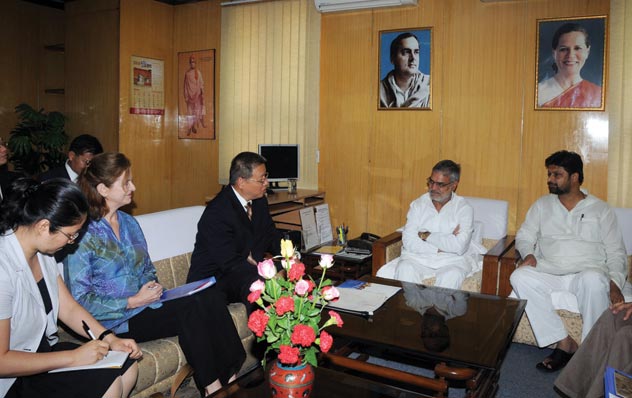 (Above): A visiting Chinese delegation led by the representative from the State Council Leading Group Office of Poverty Alleviation and Development of China, Fan Xiaojian, calling on Indian Minister for Rural Development and Panchayati Raj Dr. C.P. Joshi, in New Delhi Aug. 26. Sino-India bilateral communication continues on various levels, but India remains wary of the increasingly aggressive military posture of its powerful neighbor. [Photo: PRESS INFORMATION BUREAU]
---
As a prelude to Obama, New Delhi could allay any U.S. doubts with regard to end-user agreement and putting in place conducive defense procurement procedures, while promoting indigenization cum modernization of its armed capabilities.

India should move its geo-political partnership with the U.S. to include concrete strategic advantages.

He comes to raising its ante against Pakistan and reassertion of its legal claims over PoK, aggressive diplomacy could be used. But India cannot lose focus of China's aims.

A tragic phenomenon of Indian history has been that Indian establishment has been time and again caught unaware by armed attack from its neighborhood nations. India needs to prepare for any eventuality.

In the defense aspect, ever since Independence India has not manufactured any major weapon systems excluding nuclear bombs or missiles.

With the various economic, political and security dynamics in South Asia India needs to pull up its socks in vigilance and preparedness.

This makes it imperative that import of state of the art foreign arms is increased.

A.K. Antony, defense minister, recently said, "We want to develop friendly relations with China. . . . However, we cannot lose sight of the fact that China has been improving its military and physical infrastructure. In fact, there has been an increasing assertiveness on the part of China."

He clearly stated, "We have to keep abreast with the military modernization drive in our neighborhood and keep pace with it to ensure that our nation continues to hold the edge."

Quite recently India has made several purchases and agreements to augment its defense capabilities.

Russia, the largest military supplier to India, has announced a $600-million joint venture with India for the manufacture of military transport aircraft for air forces of both countries.

Contracts worth $12 billion for the sale of 126 fighter jets and hundreds of combat helicopters, is also being pursued by Russia. The Rs.150 billion deal for additional 42 Sukhoi-30MkI aircraft has been cleared and $1 billion worth of 10 C-130-J transport aircraft is being supplied by Lockheed to India.

Agreements have been signed between Confederation of Indian Industry and Australia, and Mahindra & Mahindra Ltd and UAE firms.

The Indian navy has commissioned INS Shivalik and two indigenously built Water Jet Propelled Fast Attack Craft named INS Cankarso and INS Kondul.

A second line of 24 nuclear and conventional submarines of SSK type and also micro-submarines will be added to the Indian navy.

India is procuring 24 Harpoon Block II anti-ship missiles to fit Jaguar fighters and is keen to acquire Javelin anti-tank missile system from the U.S. under the foreign military sales route.

South Korea has inked two landmark defense arrangements with India and Poland, too, has offered to provide tank recovery vehicles.

An arms race involving India, Pakistan and China will be a harsh reality in the times to come.

---

Priyanka Bhardwaj is a reporter with Siliconeer. She is based in New Delhi.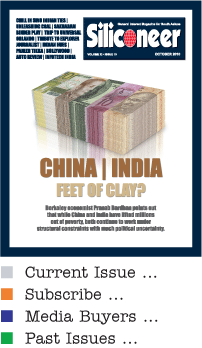 Click here to read the Current Issue in PDF Format
COVER STORY
Feet of Clay?
China and India
China and India have made impressive strides, but anticipation of future greatness is based largely on myths created by the media and part of academia, writes Pranab Bardhan.
SUBCONTINENT
Wounds of Ayodhya:
The Challenge
Following the Allahabad Court verdict, the Ayodhya dispute must not again force the real issues — poverty, unemployment, corruption — to take a back seat, writes Sandeep Pandey.
THEATER
Truth Unvarnished:
Sakharam Binder
Vijay Tendulkar's 'Sakharam Binder is controversial because it mercilessly skewers Indian moral hypocrisy, writes Ravi Bhatnagar.


ASK THE EXPERTS - Advertorials

New Health Care Law: What's in it for Small Business?
New Health Care Law: What's in it for Seniors?
New Health Care Law: How Does It Help People Without Insurance, Jobs, Papers?
New Health Care Law: How It Impacts Children


OTHER STORIES

EDITORIAL: Feet of Clay
NEWS DIARY: September
COMMUNITY: New Visa Rules
SUBCONTINENT: Coal Block Auction
TRIBUTE: Explorer Journalist: Franz Schurmann (1926-2010)
COMMUNITY: Working Together: National Coordinating Council
SUBCONTINENT: Indo-Chinese Rivalry
LEISURE: Lufthansa: Flavors of India
COMMUNITY: Eid Celebrations
TRAVEL: Universal Resort, Orlando
AUTO REVIEW: 2010 Nissan Altima
ART EXHIBIT: Indian Hues
RECIPE: Paneer Tikka
BOLLYWOOD: Review: Anjaana Anjaani
BOLLYWOOD: Guftugu
TAMIL FILM REVIEW: Drohi
COMMUNITY: News Briefs
INFOTECH INDIA: Tech Briefs
HOROSCOPE: October
---
ENTERTAINMENT

IIFA Awards 2010: SRI LANKA: JUNE 2010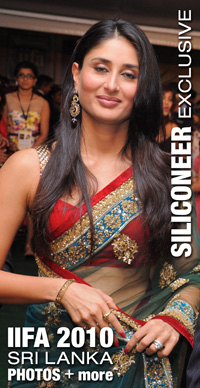 ---
ENTERTAINMENT

IIFA Awards 2008
A Siliconeer Exclusive Photo Essay

---
ENTERTAINMENT

81st Annual Academy Awards
A Siliconeer Exclusive Photo Essay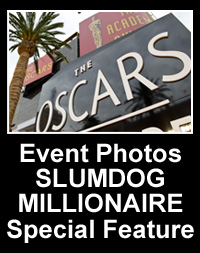 ---
ENTERTAINMENT

IIFA Awards 2008
A Siliconeer Exclusive Photo Essay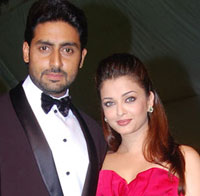 ---