INFOTECH INDIA | Tech Briefs: OCTOBER 2010


Prime Minister to Launch UID Program
Microsoft Announces Win Big with Original Campaign
INFOSYS: Application Outsourcing
WIPRO: Stronger Ties with Oracle
TCS: Disaster Recovery
Cloud Computing
Networks Compliant
Cognizant Chosen
---
Prime Minister to Launch UID Program

The ambitious scheme of providing unique identity numbers to the citizens of the country will get off Sept. 29 when Prime Minister Manmohan Singh presents first such number at a function in a tribal district of Maharashtra.

UPA chairperson Sonia Gandhi will also attend the function to roll out the Aadhaar scheme at Shahada in Nandurbar district in North Maharashtra, sources said in New Delhi.

Under the scheme, a 12-digit unique number will be provided to every citizen of the country. As per the plan, the number will be given to 100 million people by the end of the current financial year and cover around 600 million Indians by 2014.

The number is aimed at ensuring that the citizens get more efficient access to national schemes such as the Mahatma Gandhi National Rural Employment Guarantee Scheme, the public distribution system and a range of other services including banking for the poor.

The program is being overseen by the Unique Identity Development Authority of India, which was set up in June 2009 and is headed by Infosys Technologies co-founder Nandan Nilekani.

|TOP|

---
Microsoft Announces 'Win Big with Original' Campaign

Over the past few years, India has witnessed a remarkable increase in Internet penetration. Conversely, this has increased the vulnerabilities of networks and the overall cyberspace infrastructure. Amid the growing concerns of cyber security where, malware, phishing and spyware are trends that are seen to be evolving by each passing day; an effective, real-time, high quality, hassle-free security solution has become paramount to consumers.

Keeping in mind these multiplying trends in India, Microsoft along with The Times of India and Lodestar Universal has announced a 30-day-long "Win BIG with Original" campaign with the purpose of helping the consumer to identify the benefits of using original Windows 7 which now comes with the advantage of Microsoft Security Essentials. Available on genuine Windows software, it delivers a trusted no-cost security solution that will raise protection across the Windows ecosystem and help consumers better enjoy their Windows experience. Existing Windows users and consumers buying a new PC that is enabled with a Windows operating system can acquire Microsoft Security Essentials by simply logging on to http://www.microsoft.com/security_essentials.

Expressing views on the same, Ranjiv Singh, consumer and online marketing officer, Microsoft India, said, "With rising digital threats like phishing, malware and spyware attacks, a robust security solution is a must. With Microsoft Security Essentials we have anticipated consumers' security needs and delivered a simple and non-intrusive PC protection by offering consumers a real-time, high-quality protection that is easy to get and easy to use, hence giving consumers a delightful experience that comes with genuine Windows."

|TOP|

---
INFOSYS: Application Outsourcing

Infosys Technologies has said it has been named as a leader in Applications Outsourcing among North American AO providers by technology research company Forrester Research.

"Infosys scored the highest of the India-centric providers," said a Forrester report.

Additionally, Infosys received the highest client reference score in effectiveness of AO processes and among the highest in the average client reference scores. Infosys also received the highest possible client reference score in account management and governance skills and flexibility.

According to the report, the company has a strong vision about how intellectual property can be used to improve overall productivity compared with other India-centric providers, as well as a strong vision for managed outcome relationships.

Forrester also highlighted that Infosys has a detailed specific plan for geographic expansion.

"Clients in North America are today looking for innovative approaches from their AO providers to manage their enterprise-wide applications portfolios. Infosys' investments in alternative engagement models combined with IP (intellectual properties)-led solutions places us at the forefront for companies looking to move toward managed-outcome relationships for AO services," said Ashok Vemuri, senior vice president, Infosys.

|TOP|

---
WIPRO: Stronger Ties with Oracle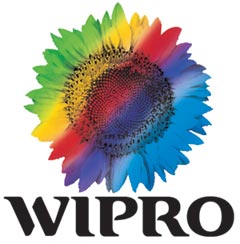 Wipro Technologies, the global IT services division of Wipro Limited and Oracle, has announced an expansion of their existing partnership aimed at enhancing development and implementation of best-in-class solutions for customers.

Wipro joins Oracle as a platinum partner, an elite level of the Oracle PartnerNetwork. This recognition is a reflection of Wipro's comprehensive "rack to stack" capabilities across the Oracle portfolio of products.

Oracle had announced a new partner program called OPN (Oracle PartnerNetwork) Specialized during Oracle OpenWorld last year to help customers identify partners with significant product knowledge, those who made an investment in Oracle and a continuing commitment to deliver Oracle solutions.



"Today's announcement underscores Wipro's dedication to expand its Oracle services practice worldwide and to add new dimensions to our already very strong relationship with Oracle," said Arup Chakraborti, Global Head Oracle Alliance, Wipro Technologies.

He added: "The partnership will help us provide superior value to our customers and foster growth of their business."

|TOP|

---
TCS: Disaster Recovery

Tata Consultancy Services, India's largest software exporting firm, does not want to take a chance with a natural disaster or a terrorist attack.

The company has been given permission by the Commerce Ministry to set up a "disastrous recovery site" by its group firm located at the DLF Special Economic Zone in Chennai.

"The TCS e-Serve International Ltd located at Siruseri SEZ (of DLF) approached us for setting up a disastrous recovery site and the Board of Approval has granted the same," a senior Commerce Ministry official has said.

TCS eServe is one of the largest providers of business processing outsourcing services within the banking and financial services sector.

However, the approval has been given subject to the condition that "there will be no specific network connection exclusively for the same," he said.

|TOP|

---
Cloud Computing

The country's nascent cloud computing market, a platform where software applications and related resources can be shared online, is expected to touch $1 billion in the next five years, says a survey.

"India's cloud computing market will be around $1 billion over the next five years," consulting firm Zinnov Management Consulting said in a report.

Cloud computing, which is Internet-based, facilitates sharing of technological resources, software and digital information. The emerging field would function on a pay-per-use model, helping technology companies to bring down cost.

The cloud computing platform is expected to mainly benefit enterprise SMB (small and medium business), SOHO (small office, home office) and consumer segments.

A recent study, sponsored by IT infrastructure firm EMC, said that rising growth in the digital information space would create a significant market opportunity for both the cloud computing and storage.

|TOP|

---
Networks Compliant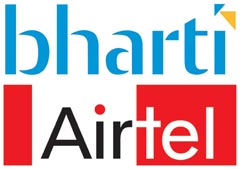 Two leading Indian mobile providers have told the government they have upgraded their networks to allow law enforcers to monitor messages sent through BlackBerry smart phones, a report said.

India last month gave the Canadian makers of the BlackBerry smart phone a 60-day reprieve on a threat to ban its messaging services after the firm agreed to give security forces "lawful access" to data.

Bharti Airtel Ltd. and Tata Teleservices Ltd. have both sent compliance reports to India's Department of Telecommunications confirming they carried out the upgrading work, Dow Jones Newswires reported, quoting unnamed sources.

"The networks were tested by a joint team" consisting of the operator, security agencies and the manufacturer Research In Motion, one source was quoted as saying.



The sources said the testing reports were considered compliance reports, Dow Jones said.

Under Indian law telecom operators must ensure security agencies can access all services carried on their networks.

The Department of Telecommunications had told mobile operators to give a "compliance report" that their networks had been "upgraded" to allow monitoring of data.

RIM offers its popular BlackBerry services in India through the networks of local mobile phone operators such as Bharti Airtel and Tata Teleservices.

|TOP|

---
Cognizant Chosen

Consulting, technology solutions provider Cognizant has said it has been selected by Oracle Applications Product development to participate in Oracle Fusion Applications integration and migration co-development projects.

"Oracle selected Cognizant to co-develop customer relationship management (CRM) software tools to enable the seamless, secure and rapid integration and migration of critical customer data from Oracle's Siebel CRM to Oracle Fusion CRM applications," a company statement here said.

Cognizant would also assist in Oracle Fusion CRM application testing and Cognizant teams worldwide were undergoing extensive training in Oracle Fusion applications and technology.

"We are committed to work with Oracle and our clients to support the open technology foundation of Oracle Fusion Applications," Cognizant Customer Solutions Practice Senior vice-president Peter Grambs said.

Cognizant currently has 50 global delivery centers and approximately 88,700 employees as of June 2010, it added.

|TOP|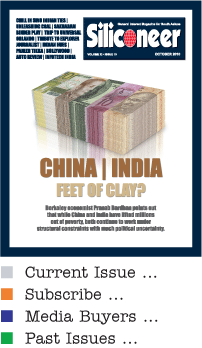 Click here to read the Current Issue in PDF Format
COVER STORY
Feet of Clay?
China and India
China and India have made impressive strides, but anticipation of future greatness is based largely on myths created by the media and part of academia, writes Pranab Bardhan.
SUBCONTINENT
Wounds of Ayodhya:
The Challenge
Following the Allahabad Court verdict, the Ayodhya dispute must not again force the real issues — poverty, unemployment, corruption — to take a back seat, writes Sandeep Pandey.
THEATER
Truth Unvarnished:
Sakharam Binder
Vijay Tendulkar's 'Sakharam Binder is controversial because it mercilessly skewers Indian moral hypocrisy, writes Ravi Bhatnagar.


ASK THE EXPERTS - Advertorials

New Health Care Law: What's in it for Small Business?
New Health Care Law: What's in it for Seniors?
New Health Care Law: How Does It Help People Without Insurance, Jobs, Papers?
New Health Care Law: How It Impacts Children


OTHER STORIES

EDITORIAL: Feet of Clay
NEWS DIARY: September
COMMUNITY: New Visa Rules
SUBCONTINENT: Coal Block Auction
TRIBUTE: Explorer Journalist: Franz Schurmann (1926-2010)
COMMUNITY: Working Together: National Coordinating Council
SUBCONTINENT: Indo-Chinese Rivalry
LEISURE: Lufthansa: Flavors of India
COMMUNITY: Eid Celebrations
TRAVEL: Universal Resort, Orlando
AUTO REVIEW: 2010 Nissan Altima
ART EXHIBIT: Indian Hues
RECIPE: Paneer Tikka
BOLLYWOOD: Review: Anjaana Anjaani
BOLLYWOOD: Guftugu
TAMIL FILM REVIEW: Drohi
COMMUNITY: News Briefs
INFOTECH INDIA: Tech Briefs
HOROSCOPE: October
---
ENTERTAINMENT

IIFA Awards 2010: SRI LANKA: JUNE 2010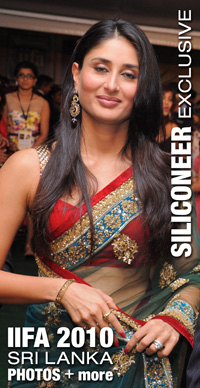 ---
ENTERTAINMENT

IIFA Awards 2008
A Siliconeer Exclusive Photo Essay

---
ENTERTAINMENT

81st Annual Academy Awards
A Siliconeer Exclusive Photo Essay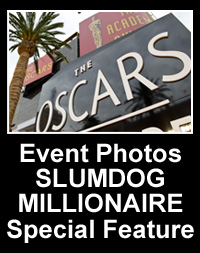 ---
ENTERTAINMENT

IIFA Awards 2008
A Siliconeer Exclusive Photo Essay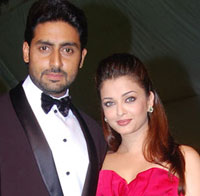 ---